Following on from the tragic death of Caroline Flack now comes the news that she died without making a will.
The Rules of Intestacy dictate what happens in the circumstances where someone dies without having made a will (called dying "intestate"). Your estate will only pass to your immediate relatives so it is very important to note that if you have a partner but are not married or in a civil partnership, then your partner will have no rights to inherit your estate. This is also the same for step-children who you may assume will benefit but will not. There is an order of priority within your family which is set out below in our flow-chart: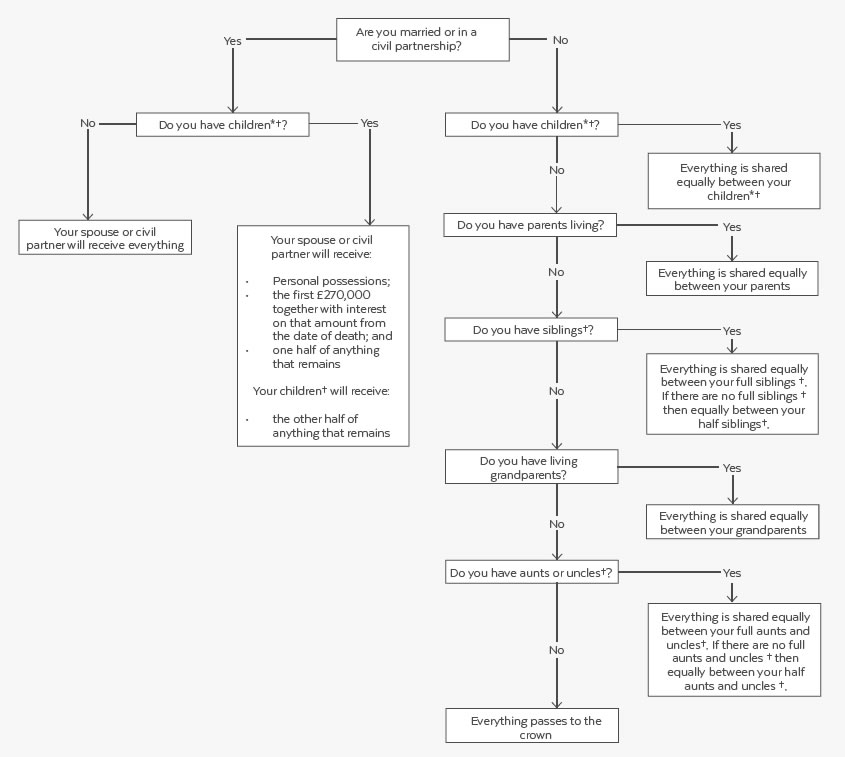 For free initial advice call our will advisors or request a callback and we will contact you.
Because Caroline was not married at the time she died, and nor did she have any children, then under the Rules of Intestacy it means that her entire estate (estimated at £827,000 after tax) will pass to her parents. No-one will ever know if this is what she would have wanted. Maybe she would have preferred her siblings to inherit her estate? Or maybe she would have wanted the charities close to her heart to inherit. It will now be down to her parents to apply to administer her estate and decide how they will spend her money.
It is so important to create a will so that you can ensure that your estate passes smoothly to your loved ones. You will be safe in the knowledge that you are creating a clear and straightforward process which will avoid unnecessary stress and heartache at an already difficult time.
Back